Hello Analog Universe!

In this latest release, we continued to optimize performance (ie: speed at which videos and photos load), while continuing to squash bugs and add new features.

Some new things to look for:

1. New Colored Progress Bars for (Starts, Ends, Started, Ended) - you can now easily identify and visualize Analog progress. Also, we got rid of the 'In Progress' and 'Stopped' status as those were duplicative of 'Started' and 'Ended'.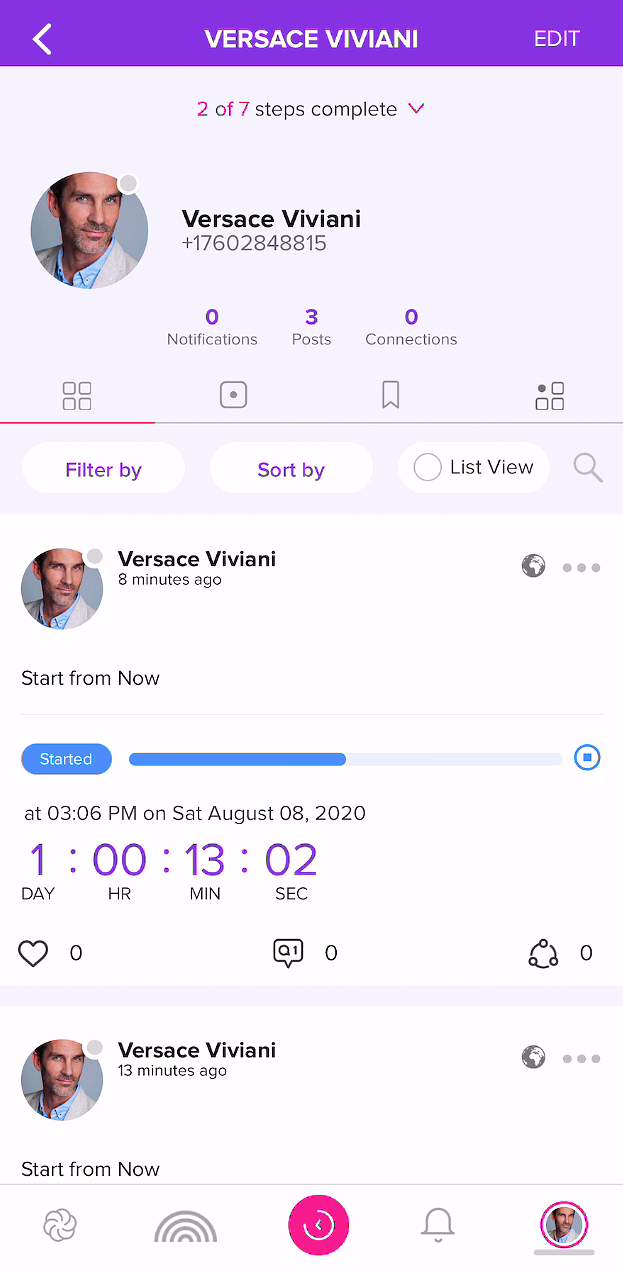 2. New Sign In with Apple ID option - just in case you want to sign in with your Apple ID instead, you'll still be prompted however to verify your phone number via OTP.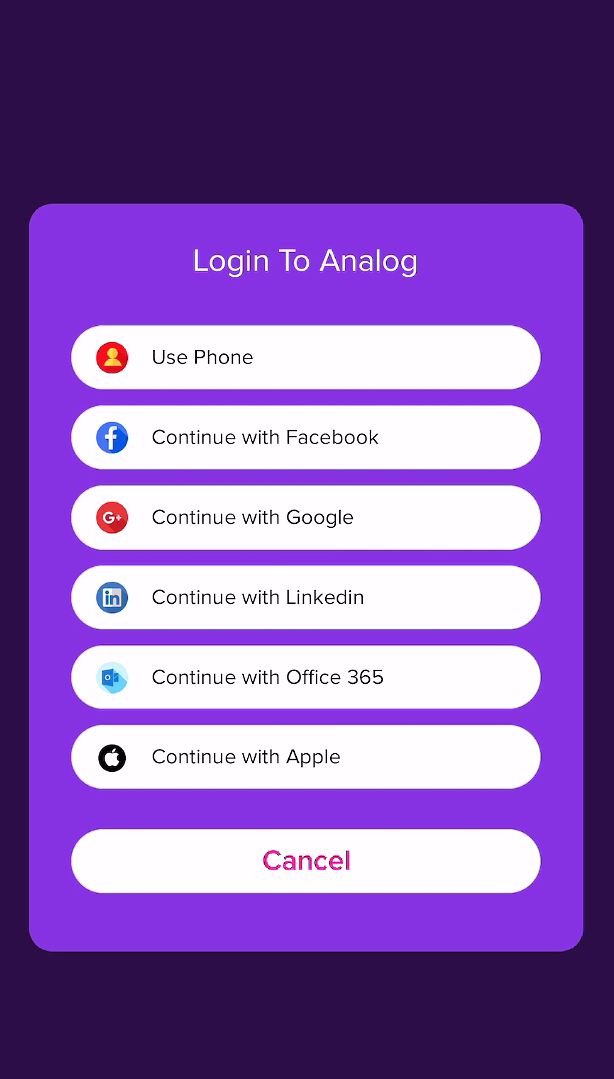 3. We optimized the Location search module, and fixed some of the bugs that were crawling in there.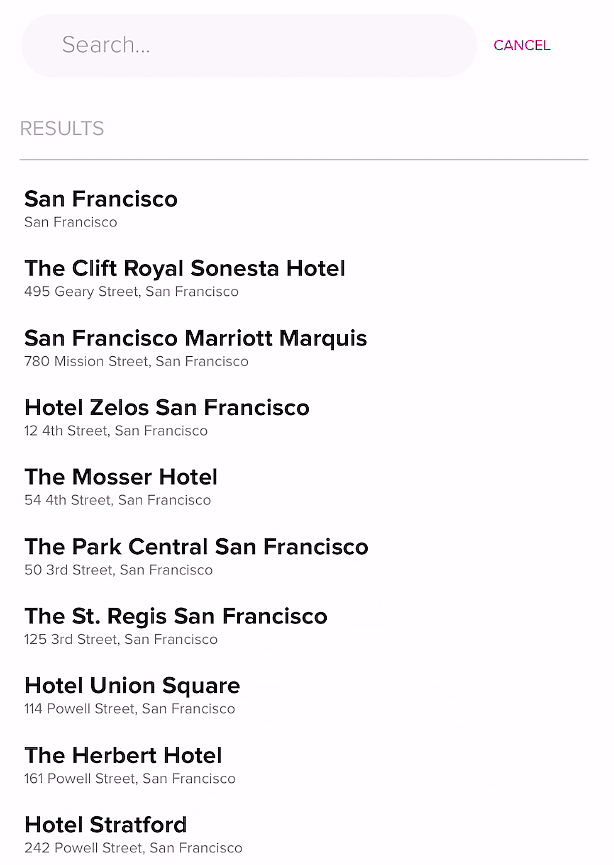 4. Spectrum Clean Up - there were some little misalignments and miscalculations that existed, we polished those up.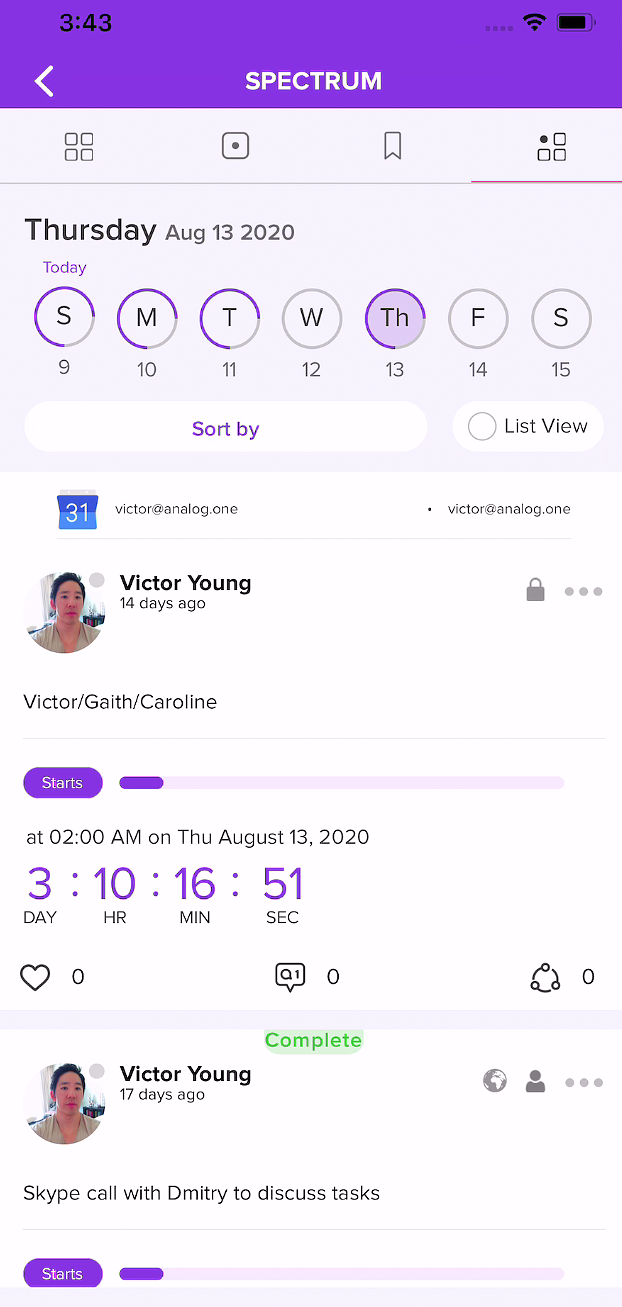 5. Success and Failure alert banners have changed colors (black and red now)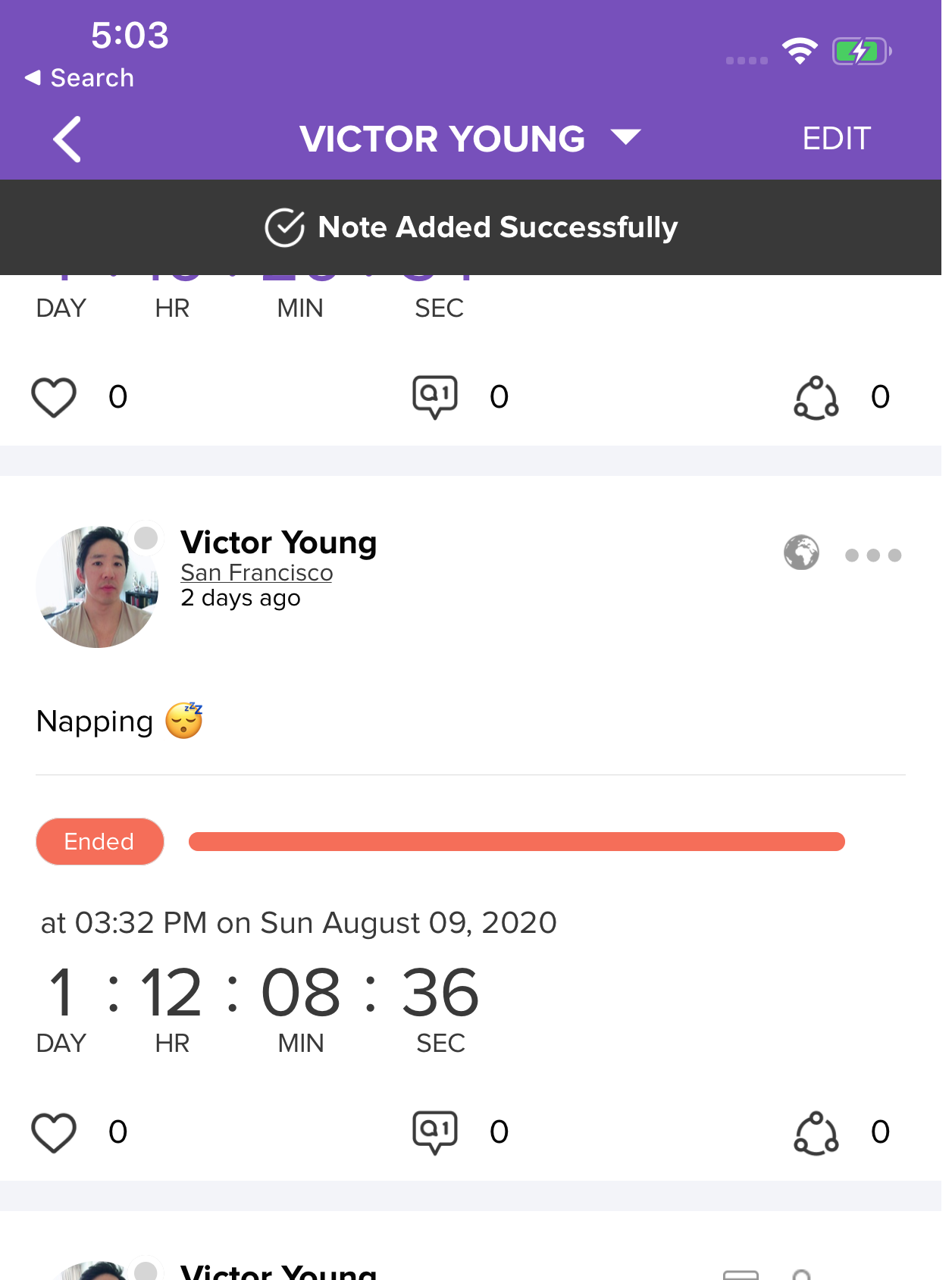 6. New Alarm Music (a sound that plays much longer than a notification, most likely used for an Analog for waking up, or for really important events/tasks). We're still optimizing this section so that the app intelligently differentiates between transactional notifications (like when someone likes or comments) versus a timer sound (based on your Analog notification alert frequency).